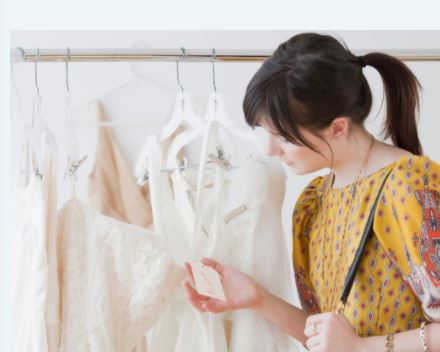 Should you purchase wedding insurance? by Dana Dratch
Just because it's your big day, that doesn't mean everything will automatically go your way. That perfect venue might flood, the cake might be dropped or the dress could get lost in transit. And depending on the terms of your agreement with vendors, you could be financially responsible.
That's why many people choose to purchase wedding insurance to cover the components that have a significant price tag. Wedding insurance is a specialized form of event insurance, similar to insurance covering a golf event, fundraiser or corporate party.
The coronavirus pandemic adds an extra layer of uncertainty for many couples. While some couples are opting for small, socially-distanced ceremonies, others are still choosing to plan larger, more expensive weddings. But even the best coverage might not cover every wedding expense.
See related: Financial advice for the newly engaged
Financial considerations before walking down the aisle
Types of wedding insurance
Wedding insurance falls into two main categories: cancellation or postponement insurance and liability insurance.
Cancellation or postponement insurance
This type of insurance can cover the cost of deposits if you have to cancel or postpone the wedding. It might also help defray costs associated with quickly booking replacements.
But wedding insurance will not cover every reason for canceling or postponing your big day. Usually, it will cover disasters affecting the venue, a vendor going out of business or a major member of the wedding party becoming ill or getting injured.
These policies often range from $150 to $600, says Mark Friedlander, director of corporate communications for the Insurance Information Institute.
Liability insurance
Liability insurance covers damage or injuries that might occur as a result of the wedding. So if one of your guests drops a piece of icing-laden cake on a priceless art treasure or the younger guests use a garden hose to turn a stately marble hallway into an impromptu slip-and-slide, liability insurance could defray the cost of damages, injuries or repairs.
A policy offering up to $1,000,000 coverage can typically cost $200, Friedlander says.
Insurance add-ons
Both types of policies aren't going to cover every scenario. So depending on your circumstances and the location of your wedding, you might want to find a policy that can be individually tailored to your needs. Here are some examples of specialized add-ons you might want to consider:
"Change of heart" coverage: If one or both of you get cold feet, it probably won't be covered by the average cancellation or postponement insurance, says Ray Farmer, director of the South Carolina Department of Insurance and president of the National Association of Insurance Commissioners.
Friedlander adds that some companies will sell additional "change of heart" coverage. But they usually come with stipulations. For the policy to be valid, you might have to cancel the wedding at least a year in advance, and one or both halves of the marrying couple had to have changed their minds.
Liquor liability policy: Alcohol-related incidents are typically not covered under the average liability policy, says Friedlander. Including this add-on might be worth it if you have an open bar or guests known to drink a significant amount. This will typically cost between $150 and $200.
Theft protection: If pricey wedding presents are arriving at your home (or a family member's), you might want to add a rider that covers loss or theft, says Griffin. This could also cover wedding-related jewelry, like rings, he says.
Additional protection based on venue: Depending on where you're having the wedding, you might want to consider adding coverage. For example, if your wedding will take place in a museum surrounded by special artifacts or outside in an environmentally sensitive area, you might want to look at specific coverage to mitigate risk.
See related: Best credit cards for planning a wedding
Wedding insurance in the time of coronavirus
These days, anyone planning a future event has a huge elephant in the room: the coronavirus pandemic. But would a wedding insurance policy cover cancellations if the virus derails your plans?
For those who planned their weddings and purchased their coverage in 2019, cancellation and postponement policies might cover coronavirus-related disruptions, says Friedlander, noting that some insurers have been paying out claims on these policies.
But now that the pandemic is considered a "known event" and a potentially foreseeable calamity, carriers will likely include written exclusions in any new contracts, he says.
It might also be more difficult to find wedding insurance policies even for normal coverage.
"Because the pandemic is ongoing, and there are so many unknowns, many insurers have put a moratorium on writing new policies right now," says Friedlander.
Now more than ever, it's important to read policies carefully, ask questions and get a good understanding of what's covered and what's excluded. Shop carefully to find the coverage you actually need.
See related: Should I buy travel insurance?
Who should purchase wedding insurance?
If you're trying to decide whether or not to buy wedding insurance, consider the cost of your event and your ability to absorb costs if something goes wrong. According to Griffin, if your event is going to top $15,000, it's generally a good idea to have coverage.
It's also important to consider where your event is going to be held. If you're hosting a handful of friends in your backyard, wedding insurance might not be worth it. But if you've invited 500 guests for a sit-down meal in a historic home, wedding insurance could give you peace of mind.
Also, find out about the protections your vendors have and how much liability their contracts place on you. Especially with venues, make sure to ask about their own insurance and what that would cover with regard to your wedding, says Farmer.
Sometimes the contracts you sign when you hire wedding services or rent spaces stipulate that you're responsible, even if the vendor or venue has existing insurance.
They "will try [to] shift that liability to someone else," says Griffin. So read everything carefully before you sign and make sure you have the insurance you need, he advises.
Some venues might even require that you have insurance for the event, adds Friedlander.
See related: How to rack up credit card rewards from your wedding
Where can we purchase wedding insurance?
If you have an agent for your auto, renter's or homeowner's policy, they can give you guidance on where to get wedding insurance.
"My advice is contact your local insurance broker – someone you've done business with or trust," says Farmer
Many major companies offer it themselves. If you have an independent agent or broker, they may know of several companies that offer coverage or point you to companies specializing in wedding and event coverage. Wedding planners and venues may also know of companies to consider.
You want to be certain that the company you choose is financially strong and has a good track record. Your state department of insurance can verify the company's license to do business in your state.
Get several quotes, and make sure you understand exactly what each one offers.
"You need to know what is covered and what is not," says Farmer. "Every policy is going to be different. Every consumer should read and understand the policy. Especially what is excluded."
Bottom line
The best time to get wedding insurance is once you have a date and a venue. That allows you to look at possible complications specific to your wedding and venue – like if you're holding a beach wedding during hurricane season.
"You've got to work through every scenario," says Farmer. When it comes to planning a wedding, there are "thousands of details."