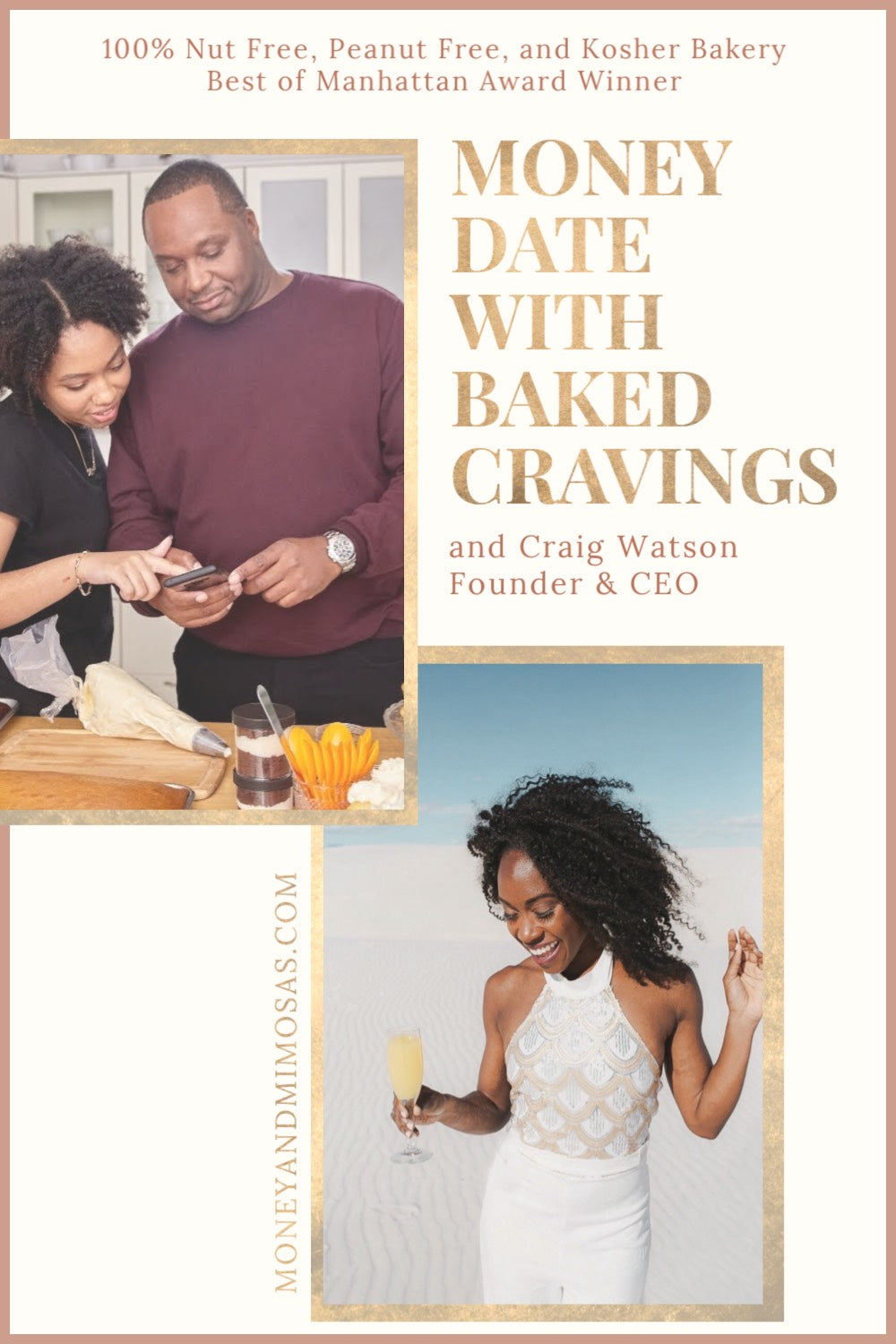 Money Date With Baked Cravings by MoneyandMimosas.com
Every Friday I recommend having a money date…with a mimosa. Hence the name of my blog, Money & Mimosas.
Your money date is your special time to review your finances, celebrate your wins, and reflect on how you used your money to make a difference. Feel free to do it alone or with your money buddy. If you'd like a step-by-step guide for your money date, click here to download your free checklist.
In these money date articles, Money & Mimosas features small to medium-sized businesses that are aligned with our values. This week we're featuring Baked Cravings, nut and peanut-free bakery based in New York. We caught up with their founder, Craig, to learn about his business and what inspired him to launch a bakery.
What inspired the creation of your business?
After heading the operation of another allergy-friendly bakery in NYC as CFO, I noted that a big void would exist throughout Manhattan.  You see after many years in operation, we decided to take the company only online for shipping cookies.  I spoke with the owners and they were delighted that I would continue to offer baked treats for school events and local companies.  Since then we have grown to include national shipping of our treats and continue to grow every year since our company opened in 2017.
What does your business do to create ethical and sustainable products?
We are a nut-free and tree-nut bakery, hence no nuts are allowed within our facility. We really stress this to visitors and make sure that all our suppliers understand our requirements.
How have you seen your business positively impact the food allergy community?
The impact is really realized when we see kids walk into our store in the teens who have never had a cupcake!  We get visitors from all over who just have never had baked treats due to fears of contamination
What would you like other black entrepreneurs to know about starting a business?
Just begin!  Don't wait for anything to be perfect, you will fix that along the way.  The customer decides what's perfect, not you.  What do I mean? When we first opened our initial baker did not want to open, every day I kept hearing we are not ready.  I said we have cupcakes, we have a POS and we have customers who keep looking in the door and calling.  We are ready!  Nothing is easy, you will make mistakes, you will work all day and night.  But its all worth it.
Baked Cravings ships across the United States.

Visit their website

to place an order.