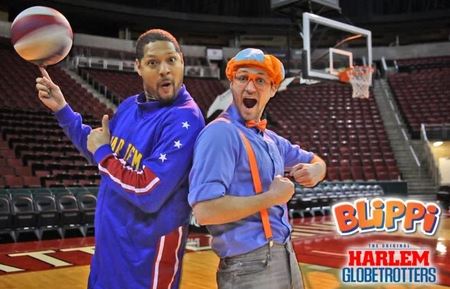 Who is Blippi?
We get many cake request.  Many that I not dare to list her.  Lets keep it PG for this one.  
A loving mother wants to give her little one a great gift for his birthday, what's better then a Baked Cravings custom cake? (Don't answer that on second thought) Ok, She wants a Blippi cake. 
I travel through my mental rolodex for the name.  Nothing comes up, but hey that's what's google is for right?  A quick image search shows a gentlemen dressed in blue and orange. 
A literal description follows as such 
"Blippi is an energetic and loveable character clad is orange and blue that jumps off the screen with his goofy mannerisms and friendly demeanor. Children from the ages of 2 to 7 years old across the world have quickly taken a liking to Blippi's charismatic personality and innovative teaching lessons!"
We brainstorm on a great unique design and come up with a great presentation.  
On October the 11th we walk out the Blippi Cake to the proud parents!
Happy Birthday Sofien!